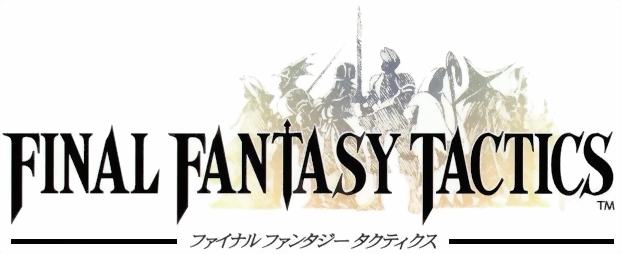 If you don't know, Final Fantasy Tactics is a tactical turn based RPG (should be obvious by its name) developed by SquareSOFT in 1997. The game featured 3-Dimensional maps that the player battled on, while the characters were 2-Dimensional. Tactics had a very awesome job system, filled with 20 different jobs (23 on the PSP version), not including special jobs fitted to certain characters. Each job had their own skillset, and you could learn new skills with Job Points (JP) acquired in battle. The story of this game was fantastic, though the original translation on the PSX version was a bit odd/off. (It was correctly re-translated on the PSP version.) Tactics took place in the world of Ivalice, where currently the "Lion War" waged between two different rulers, Prince Larg and Prince Goltana; The White Lion and the Black Lion.
Honestly, if you haven't played this game yet, GO PLAY IT NOW. It's one of those treasured classics made by SquareSOFT, and I guarantee you will enjoy it (Unless you aren't into tactical rpg's. That's fine too.) This game was literally half of my childhood. I first owned it when I was 7 years old, and I managed to get to Chapter 3 of the game. I ended up loosing it years later. Currently, I own it on my Ipod Touch (PSP port. Terribly done) and on my PS3, which is the PSX port. I really want to get a PSP, just so I could get Tactics for it. I seriously cannot stress enough on how great this game is.
What's your opinion on it?